AESTHETICS + STORYTELLING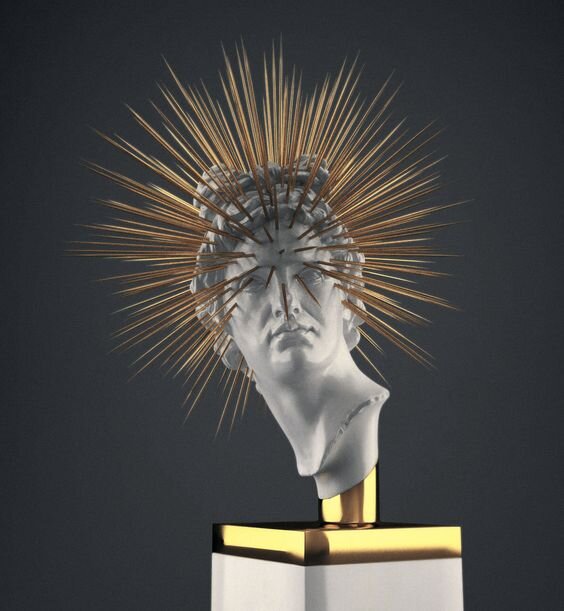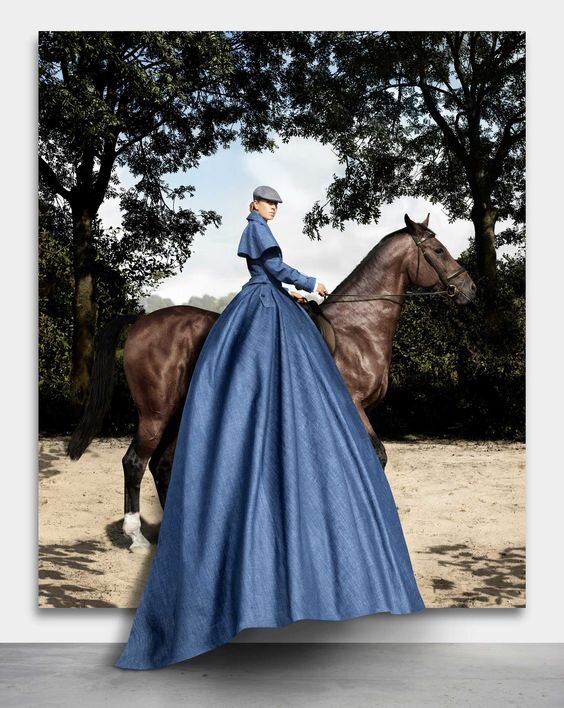 Maryna Hrushetska (aka @GlobalCurator) is an expert in two low-tech things — aesthetics + storytelling.
This makes her services in high demand because anyone who has tried to get attention or create something meaningful in our "modern economy" knows that beauty + stories S L O W the brain D O W N. There are even brain scans to prove it, thanks to modern science. Yup, the antidote to our over stimulated, frazzled and tech-centered lives is a dose of cavewoman wisdom - pretty pictures, good stories and lots of sleep.
A curator, researcher and storyteller, Maryna helps clients cut through mental and visual clutter to craft the extraordinary. Whether elevating spaces with art and objects or developing a story concept for a brand, Maryna brings beauty and emotion to life. No artificial intelligence on offer here, just the basics of human brain wiring and heart's desire. Touch someone's heart and you've unlocked potential for something wonderful to transpire.
Painting by Mason Santarrelli
With a colorful career that includes being a museum director, creative strategist, writer, investment banker and even a perfume sprayer, Maryna has acquired an elegant understanding of the marriage of ART + COMMERCE. Both art and commerce express values and represent infinite opportunities. Both can be catalysts for good.
Maryna offers bespoke creative services to companies, brands and individuals looking to engage with the most elevated parts of the humanity. A big fan of the Ancient Greeks and their adherence to Platonic Beauty, Maryna is committed to using aesthetics + good ideas to create harmonious, just and productive communities. Best way to rebalance the ugliness of the moment, is with more beauty and better stories.
Her relationships with global artists, creative thinkers and other cool folk play an integral role in shaping each project. Working primarily through good ole fashioned "word of mouth", if are reading this AND in search of a sophisticated EYE or curious MIND, drop her a note here. If you are just browsing, follow Maryna on Instagram for Venusian delights.
A frequent traveler, Maryna primarily lives in the picturesque Hollywood Hills area of Los Angeles.
"Creativity is a wild mind and a disciplined eye" - Dorothy Parker